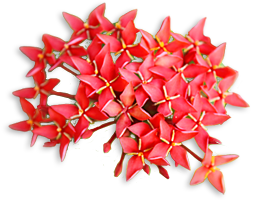 Our Restaurant
at the Lake





Sala
Made by the owner along with the other buildings at Lake View Bungalows, the lakeside sala is the perfect relaxation spot.
Wander through the well-maintained gardens; nature lovers will take delight in the wide variety of flowers and tropical plants. When you need to escape from the midday sun, grab something to read from the well-stocked bookshelves, order a fresh fruit shake, lie back on a cushion and take pleasure in the peaceful shaded comfort of the sala.
The Restaurant is in the High-Season and Shoulder-Season open from 8am - 8pm (Sunday afternoon closed). Sit in comfort, watch the birds on the lake, listen to the sounds of nature, and enjoy drinks, traditional Thai and Western cuisine and homemade German delicacies baked from mother's original recipes.
Note: On market days, Monday, Wednesday and Saturday the restaurant is closed from 17:00 pm
Our food is freshly cooked, using the finest local ingredients. Make the most of your holiday, breakfast is available all day, savour a pot of hot coffee and relax in the cool lake breeze.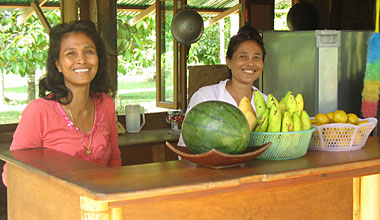 Here you can download our Menu